3. We believe that through the Atonement of Christ, all mankind may be saved, by obedience to the laws and ordinances of the Gospel.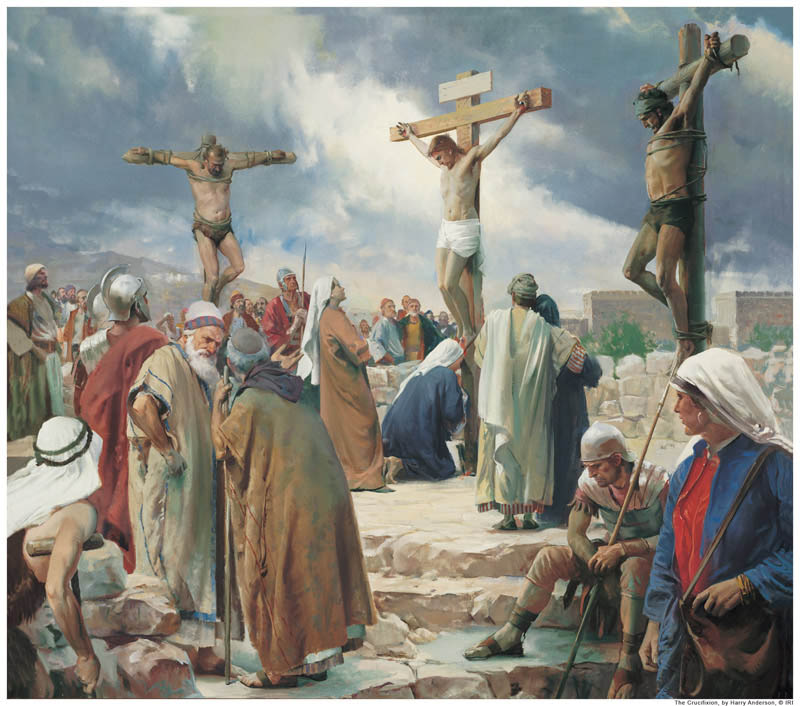 The Atonement of Jesus Christ is the selfless act the Savior went through when He suffered in the Garden of Gethsemane and died on the cross,and was resurrected on the third day. To explain this, I'll quote from the book,
Our Search for Happiness
by Elder M. Russell Ballard.
"Jesus Christ accomplished two incomparable feats through His atoning sacrifice. First, He conquered death, and as a result all people will have the privilege of everlasting life with a resurrected body. Second, He suffered the burden and pains of our sins so that we might have the privilege of eternal life in the presence of God if we have faith in Christ as our Savior and choose to repent of our sins and keep His commandments. The first-salvation from the bonds of death-is given to all of us freely. There is nothing we can do to receive it. It is a gift to us provided through the loving grace of Jesus Christ. The second-exaltation in God's celestial kingdom-requires effort on our part to believe, repent, and be "doers of the word, and not hearers only" (James 1:22)."
"Thus we believe the teaching of the Book of Mormon prophet Nephi that "it is by grace that we are saved, after all we can do" (2 Nephi 25:23). But we also understand what John the Revelator was talking about when, within his prophetic vision, he "saw the dead, small and great, stand before God; and the books were opened: and another book was opened, which is the book of life: and the dead were judged out of those things which were written in the books, according to their works" (Revelation 20:12)."
"Of course, no matter what we do we must never forget that both gifts- salvation and exaltation- are available to us only in and through our Savior Jesus Christ. And an interesting thing happens when we take full advantage of the Atonement's promises for a joyful eternity. Those who repent and "come unto Christ" (Moroni 10:32) discover in exciting ways that they can more easily cope with the challenges of mortality as well."
"Thus the Atonement is a principle of comfort and strength through trial and adversity to all who embrace its powerful influence- in this life and forever."
I whole heartily agree with Elder Ballard on his statements about the Atonement. I know that it is only in and through Jesus Christ that we can live in His presence with our loving Heavenly Father. I know that Christ suffered and died and was resurrected for all of us so He could know how to succor us during our times of need. I'm so grateful for a loving Brother and Savior who willingly took His life, so I could live again forever in eternal happiness so long as I put forth my works by keeping His commandments.